Apple AirPlay
What can you do if Apple AirPlay doesn't work?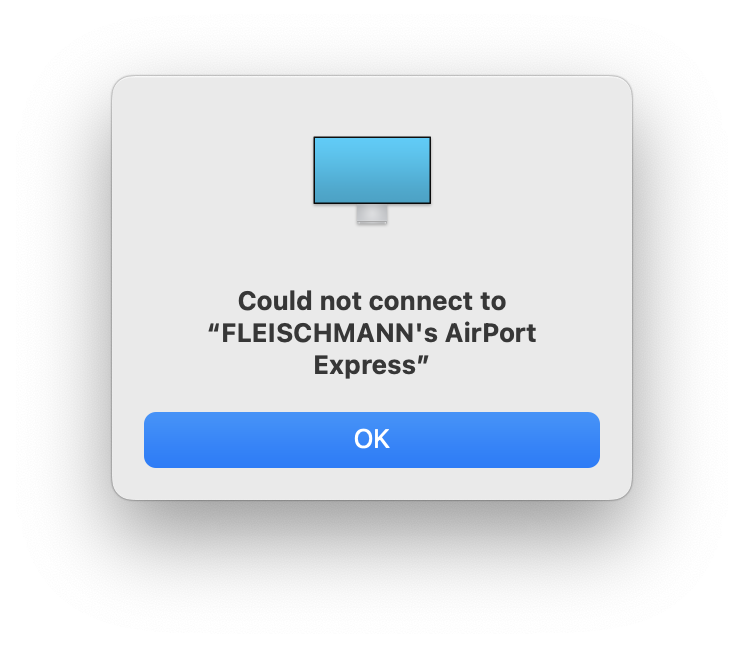 Actually nothing. Keep your fingers crossed and keep trying…
It's such an ecosystem… the good thing is still that it usually works, but it's fucking annoying when it doesn't!!!
2022.07.12.
2022.07.15.
2022.08.26.
2022.08.29.
An error occurred while connecting to the AirPlay device "xxx". An unknown error occurred (9039).
Music.app / Account / Authorizations / Deauthorize this Computer and then Authorize this Computer
Quit Music.app and reopen it
TaDa.wav
(+ macOS Monterey 12.6.1 also solved this)